card printing
Membership Card --- Hot Stamping ---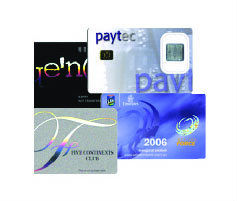 Hot Stamps are applied to cards whenever they ought lok wspecially valuable or whenever the authenticity of a card is to be protected.

Hotstamping means applying coloured or metallic folis via heat and pressure onto the surface of the card.

This procedure is very often used by banksMoreover, cards with hotstamps provide special effects for VIP cards or club cards. Just take a look - you'll be surprised.