Rfid Card
Membership Card --- Rfid Card ---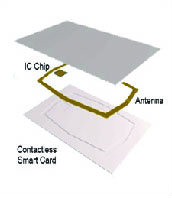 Size: CR80 (54mm x 86mm)
Thickness: 0.8mm
Frequency: 13.56MHz
Model:
Philips Mifare, S50 1KByte read and write memory
Philips Mifare, S70 4KByte read and write memory
MIFARE is often considered to be a "smart card" technology.
This is based on the ability to read and write to the card. In
reality, MIFARE is simply a memory card (as opposed to a
processor card).
Suitable Application:
Membershuip and Lotalty
ID Card
Door Access
and Others
Customization: